Planète Végétal, the 1st French independent carrots producer
Our farm is located 30 km South West of Bordeaux in the pine forest of the natural Park of the "Landes de Gascogne (Gascony)". We produce all over the year. Planète Végétal vegetables are particularly recognized during the primeurs season (early crop from end May to August).
Our vegetables are grown from our own fields and packed in our own conditioning site.
Therefore 100% of our production is fully monitored, controlled and guaranteed from seed to consumer.
To contact us by e-mail, please click here or :
Planète Végétal 8, chemin de Pot au Pin 33 610 Cestas – France
Export Department: Willy Petiteau (Head of Exports sales)
Tél. +33 (0)5 57 97 98 10 Fax +33 (0)5 57 97 98 19
English, Español, Deutsch

Carrots, leeks, red radishes
From our 3 sites in France and Portugal, we produce, package and sell our vegetables throughout the year.
The company sells only fresh vegetables (thus, no practice of long term storage in refrigerated warehouses).
They are harvested early in the morning and usually shipped in the afternoon or within 24 hours.
Carrots of the "Landes de Gascogne"
Carrots ("Nantaise" type, selected varieties ) are cultivated in a sandy soil in the heart of pines, which gives them a nice color and a sweet flavor. They are brushed to give them a polished and shiny appearance (smooth and bright skin finish). Carrots undergo a manual and optical double sorting. Thus, the final product is of high level and limited losses.
As the leader of the French market, Planète Végétal has introduced these last years many new specific references adapted to the various needs of customers and consumers. Some of the main successful and widely distributed today are: baby carrots for snacking, carrots to grate, small carrots to cook, premium range of hand tidy carrots, carrots for restaurants…
Carrots range :
loose (10 &12 kg cardboard, 6 & 12 kg wooden case,
10 kg plastic bag, 1 ton big bag),
take away (0.5 to 5 kg bags, 1kg punnet …
Standard size range (mm) :
< 28, 28/32 , 32/36, 35/40, > 40
Ungraded carrots also available for low price areas, food service or the industry.
We sell 300 product references. Do not hesitate to ask for any need.
Leeks of Aquitaine
We only grow planted leek (not drilled) to get an even size and a long length of the white part of the leek. Due to the oceanic warm climate and cultivated in a sandy soil, Planète Végétal's leek is famous for it's specific sweeter flavor. This taste is particularely appreciated by restaurants with shells, for leek pies or leek fondues. Planète Végétal's leek production is at it's highest during the primeurs season (June to August).
Planète Végétal's has introduced 2 references of trimmed & packed leek in 2005 and is still leading the French prepacked market today (also for restaurants). Our leek has been awarded "Flavor of the year"
Range: 5 &10 kg woodcase, white leek 500 g (20 cm length), trimmed leek 750 g (35 cm length).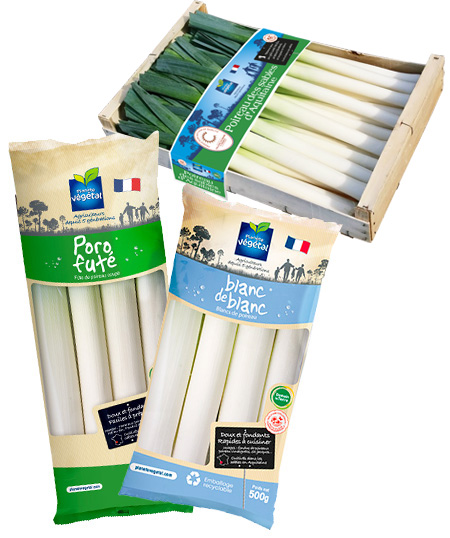 Red radish
Red radish is a new family production in the West of France.
Planète Végétal has launched this product successfully in 2014 as a new snacking (tail cut off, packed, ready to eat).
Range: 250 & 500 g bags
Distribution – Export
We are listed by all distribution groups (Carrefour, Auchan, Leclerc, Metro, Casino, Intermarché, Super U …) and also a number of UK wholesalers.
Planète Végétal's carrot is recognized as one of the reference of the famous French "carotte des Landes" at Bordeaux fruit & vegetable market place, and by wholesalers in Paris Rungis, nationwide and abroad.
We export mainly during the early crop season in the UK, Spain, Portugal, Ireland also to some Middle East and African countries.
Price are based on market conditions and on ex packhouse or delivered basis depending on customer request. Transport connections are easy. The farm is located very close to A63 E05 E70 highway (junction 24 at the A63 is just 2 km away), on Madrid – Bordeaux – Paris – Bruxelles line to all European countries main transportation lines;
We have daily business with major transportation companies.
We always maintain a high level quality service to guarantee customer satisfaction :
– Control of trailer temperature before departure
– Control of loading time and trucks departure time
– CMR sheet and delivery note always completed to legal and customer requirement

Quality – certifications
Customer satisfaction is the priority of Planète Végétal who is committed :
– to preserve vegetable freshness and eating quality
– to guarantee product security by pesticide residues analysis on all products,
– to assure food safety and traceability thanks to an operational HACCP method.
Our vegetables are hydrocooled to 4°C before packed to maintain optimum freshness for longer shelf life.
We have the following certifications : BRC (AA level), GlobalGap, Haute Valeur Environnementale (High Environmental Value – 1rst open field producer to get this new official certification granted by French authorities), Free of Pesticide residue, Producteur Artisan de Qaulité (Artisan Producer of Quality –awarded by French Chefs Association), Charte Demain la Terre (certified by Ecocert), Organic label.

Involved in sustainable development
8 producers, leaders in their activity, involved in sustainable development (pioneers in the fruit and vegetable sector), have come together to create "Demain la terre" ("Tomorrow the earth").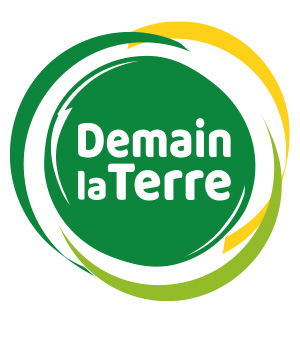 Demain la terre's companies develop 64 actions which aim to cultivate fruits and vegetables more ecological and safe, preserving environment and consumer health, and then sold at the same price as standard products.
For more information and to discover Demain la terre visit www.demainlaterre.org
Founding member of the "Demain la terre" association, Planète Végétal developed a program of 21 specific actions classified in 7 items (healthy and safe fruits and vegetables, preservation of water resources, protection of biodiversity and natural eco-systems, a more humane company and society…)
Example: Sampling and analysis to calculate and limit inputs and fertilizers to the strict needs of plants.
Results: On 180,000 pesticide residues researches made between 2005 and 2015, there is a complete absence of residues traces on 99.8% of the residues analyzed.
On the 0.2% of traces detected, 99% are situated below half of the legal threshold residue level MLR (maximum limit of residues).